 About Barnacles Restaurant & Bar Bistro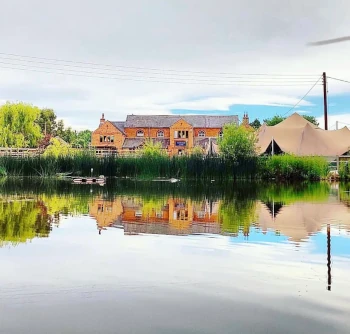 Seafood was our first love when we opened in early 1992 and continues to be to this day. But we certainly don't just offer fish. We have a huge choice of meat and vegetarian dishes available too. We cater for all sorts of tastes. Our open plan barn, with bright, contemporary decor and rustic feel offers a warm, vibrant and welcoming atmosphere. Private dining is also available for up to 14 guests in "The Cow Shed". As well as a new dining terrace set lakeside underneath dappling willows.
Our fish and shellfish are sourced from highly reputable suppliers who share our policy of sourcing sustainable products. Fresh fish and seafood arrive fresh on site daily. Our lobsters are kept live on site in cold salt water tanks. So ,when they reach the plate cooked, they are as fresh as they can possibly be!
Our meat is supplied by various local butchers & the prime cuts of meat we serve are of the highest quality and flavour. The restaurant overlooks a fishing lake and is surrounded with wildlife. On arrival it's not unusual for visitors to be greeted by the resident ducks, geese and wild rabbits. The buildings' origins date back over 200 years. Its outset was that of a granary belonging to the monks of nearby Coombe Abbey.
Our History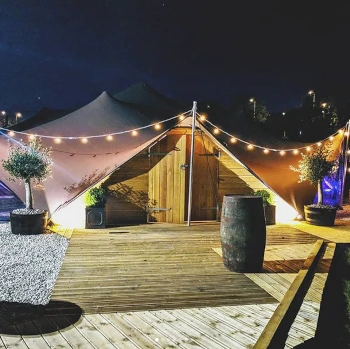 Some of you may know that Barnacles Restaurant and Bar Bistro was first opened back in 1992 by David & Fenella Freeman. David and Fenella saw that there was a real desire for a specialist fish restaurant in the local area to run alongside their already successful fish supply business.
The Freemans nurtured and grew the business at an astounding pace; securing Barnacles Restaurant and Bar Bistro a proud place on the foodie map. The reputation grew and over their 8 year reign, Barnacles Restaurant and Bar Bistro established itself as a fine dining, good quality restaurant that was loved by many.
In 2000, David and Fenella sold the business, to focus on other projects but since October 2013 the Freeman Family have taken back the reins, and the Restaurant again has a fabulous reputation for quality food in an awesome atmosphere. The restaurant has undergone huge renovations and modernisation, offering a beautiful place to eat. We are your hosts, and look forward to welcoming you as guests to our popular family run restaurant.